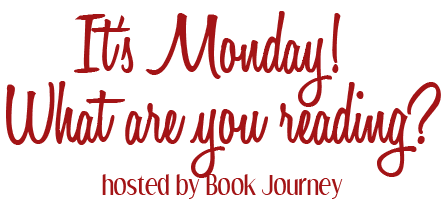 This is a weekly meme discussing books you just finished reading, are currently reading, or plan to read.
This week was not such a good week for reading. I had some personal things going on. Unfortunately, I'm not sure I'll get much read for the next two weeks because I'm working overnights to reset our toy department. Sleeping in the day is taking some adjustment. I'm also still trying to manage the fallout from the personal things, so we'll see.
Finished Reading:
Fracture
by Megan Miranda
*Links go to my review*
Posts From the Week:
Top Ten Tuesday
But I Love Him
by Amanda Grace
Amazon Best Books of 2011 Reading Challenge
Haven
by Kristi Cook
Book Beginnings on Friday
Blueberry Muffin Murder
by Joanne Fluke
Fracture
by Megan Miranda
*Links go to my post*
Reviews to write:
none
Currently Reading:
The Virtuoso
by Grace Burrowes
The Dark and Hollow Places
by Carrie Ryan
Warm Bodies
by Isaac Marion
Dukes to the Left of Me, Princes to the Right
by Kieran Kramer
*Links go to Goodreads*
Reading Next:
A Slice of Murder
by Chris Cavendar
Away
by Teri Hall
Lemon Meringue Pie Murder
by Joanna Fluke
Enchanted, Inc.
by Shanna Swendson
Dark Lover
by J R Ward
*Links go to Goodreads*